Canyon Lake TX Finest Fishing Guides
Canyon Lake TX Finest Fishing Guides
1/2 day(4 Hour) trips are from 7 AM to 11 AM and 1 PM to 5 PM

1 to 2 People $400.00

3 to 4 People $500.00
3/4 day(6 Hour) trips are from 7 AM to 1 PM and 2 PM to 6 PM

1 to 2 People $600.00

3 to 4 People $700.00
Full day trips (8Hour) are from 7 AM to 3 PM

1 to 2 People $700.00

3 to 4 People $800.00
Justin Nixon is a licensed, professional fishing guide with over 20 years experience on Canyon Lake. He also served in the United States Coast Guard, and ran a boat for Sea Tow. I have several years experience on the water.
Canyon Lake Texas located in the heart of the Texas Hill Country built along the beautiful Guadalupe River. Canyon Lake Texas is located 40 minutes north of San Antonio Texas, 30 minutes north of New Braunfels Texas, and 1 hour west of Austin Texas.There are many amenities close to Canyon Lake to plan the perfect vacation.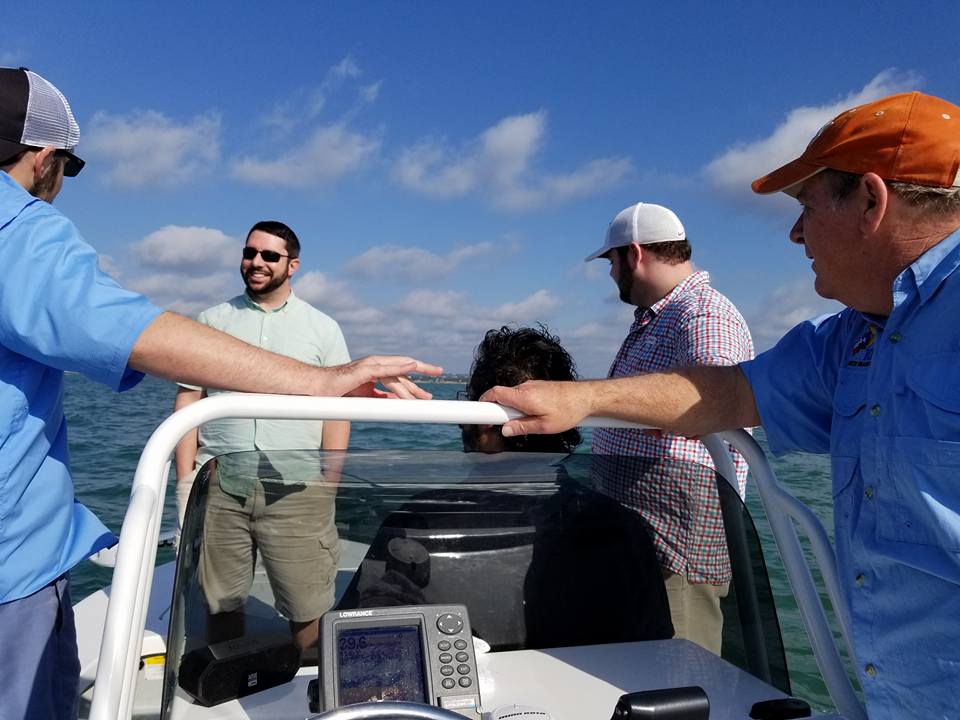 Planning Your Trip With Bubba J
When planning your Canyon Lake Adventure; I provide all rods, reels, tackle, bait and safety equipment. I do recommend if you bring kids 13 or under to bring their own life jacket if they have one. Also, you will need an up to date Texas fishing license and any snacks or drinks you would like. No glass or styrofoam are permitted on the lake. Also, you will need an ice chest at the end of the trip for your fish if you want to keep them.
What We Catch On Canyon Lake Texas
We Mainly Target The Species That Are Active At The Time. But, With A Couple Weeks Notice We Can Prepare For Any Species Canyon Lake Texas Offers.
Bubba J's Guide Service is family and kid friendly. On Canyon Lake Texas, We Cater to family and corporate outings. We also accommodate disabled personnel along with veterans. Will work with everyone from the seasoned pro to first time beginners. I will help teach you and work hand in hand to help provide the best experience possible. No matter your experience we will have a great time. If you plan on more than 4 people on your fishing adventure; I can accommodate for multiple boat parties with advanced notice. Since there is no access to fish cleaning stations around the lake, we don't clean the fish. But do have accomidations at Frank's Bait shop for fish cleaning.
What You Will Be Fishing Out Of
2018 22 Majek Xtreme. From Premier Yamaha. With A 150 Yamaha SHO And State Of The Art Electronics.
The Majek Xtreme is a sleek, low sided, fast tournament style bay boat. It's one of the shallowest drafting V-hull boats on the market today. The versatility of the Majek Xtreme is one of its most unique characteristics. It's perfect for fishing and skiing in fresh water lakes but it's also great for running in shallower salt water bays. There are three main performance characteristics of any boat: speed, draft and ride. The Majek Xtreme excels in all three areas. Because of its lightweight design, the Xtreme can reach speeds of 65+ mph. The pad design hull allows the boat to run thru the shallow waters of the Gulf Coast. The sharp v-hull design pushes water away from the boat at all speeds. This design gives everyone on board a dry ride even in the roughest conditions. After testing it against a slew of other boats, the State of Texas bought over 75 Majeks for the Parks and Wildlife Department. Performance and quality were the deciding factors. The Majek Xtreme was chosen because of its speed, maneuverability, strength, durability and the ability to operate in both fresh water lakes and salt water bays.
There are many theories on why people believe bananas are bad luck for a boat. One superstition is that boats carrying bananas don't catch fish. The origin of this belief dates back to the Caribbean trade of the 1700s. The wooden sailing boats of that time had to move quickly to deliver bananas before they spoiled, and fishermen had a hard time trolling for fish on such fast-moving boats, which is how the superstition came about. Another superstition that originated during that time is that bananas will cause a boat to sink. This belief developed after many boats never made it to their destinations, and all of the doomed boats were carrying bananas.
Call To Book Your Texas Canyon Lake Charter Today 830-237-3315